Welcome to Northfield Nursery Birmingham based in the south of the City. Established in 2004 when the two adjacent spacious semi-detached Victorian houses were fully renovated to provide ample space for your child to learn and play in their small homely age-group. The Northfield Birmingham Nursery is well-positioned close to local schools and also amenities.
The Birmingham nursery has excellent outdoor play space. We now have defined areas for climbing, growing, creative play in addition to the traditional hard-play surfaces.
This 'all-weather' outdoor area ensures access is possible all-year round. With a mini-forest school planned for the future, this will become a 'natural-haven' for the nursery children within the city.
We are proud to be the first Bright Kids Nursery to achieve Millies Mark, the industry standard for First Aid competence.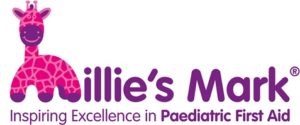 The Northfield Nursery Birmingham offers you as a busy parent:
Flexible childcare 51 weeks of the year from 7.30am until 6pm
Peace of mind knowing your child is in a quality setting being looked after by qualified staff
A range of practical clothing & accessories
Nutritional hot lunches served from 5* hygiene rated kitchens
Small drop-off area on the nursery forecourt and also plenty of on-road parking for your convenience (we are only 10 minutes from Northfield Station).
The Northfield Nursery Birmingham is run by qualified, experienced staff. They provide quality childcare and pre-school education from 7:30am – 6:00pm. We can arrange flexible and part-time hours where required.
Indoor play space is provided for your child in specially created age groups. We plan activities to suit their developmental and learning needs.
Your child will receive age appropriate childcare in small groups:
Find out about the Northfield Birmingham Nursery 2 year funded places as well as 3 & 4 year funded education.
Welcome from Janette…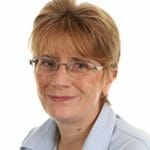 Hello and welcome to Bright Kids Nursery Northfield. I am Janette Moran the Nursery Manager here at the Northfield Nursery.
I began my career in 1992 when I became … more
Welcome from Kerrie…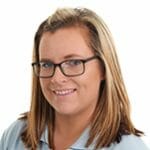 Hello and welcome to Bright Kids Nursery Northfield. I am Kerrie Mccaffery the Deputy Nursery Manager here at the Northfield Nursery.
I started my career at … more
We are Ofsted registered, our latest inspection report (January 2018) said…
Overall the quality of the provision is OUTSTANDING.

Staff provide a truly enabling environment and facilitate children's learning exceptionally well indoors and outside. Owing to meticulous monitoring, gaps in children's learning close rapidly and significantly.

Children are extremely confident and they have exciting experiences in the imaginatively resourced environment. Children satisfy their natural curiosity and test their abilities through play with unusual toys and equipment. The added value of these experiences helps children to develop far-reaching skills for their future roles in society. All staff have a very strong understanding of their responsibilities to protect children from harm and to keep them safe.

Teaching flows effortlessly and staff respond instantly to children's ideas and reshape activities. Children develop extensive personal skills. Staff support children's confidence and independence. Expert teaching and high expectations of each child contribute to the high levels of attainment in the nursery. Children are extremely confident and develop the essential skills for the move on to school.
Visiting the Bright Kids Northfield Nursery Birmingham
Visits to view the Birmingham nursery facilities are welcome at any time except during our busy lunchtime period of 12:00 – 2:00pm. During this time they would need to be by appointment only.
We have waiting lists for many age groups so booking early is always advantageous.
To arrange a visit please call our Manager Janette or her Deputy Kerrie on 0121 475 4788.
For more information see our FAQs, click here to contact us as well as being able to download our Registration Form here.

See what independent reviewers say about our Northfield nursery Birmingham.
Please note: All recommendations listed have been submitted through the independent website daynurseries.co.uk and are subject to the daynurseries.co.uk terms and conditions
Birmingham | Northfield | Bournville | Stirchley | Cotteridge | Longbridge | Kings Norton | Kings Heath | West Heath | Turves Green | Rednal | Shenley Fields | Hopwood | Lea End | Alvechurch