Bright Kids Lower Quinton formerly Quinton Cygnets became part of the Bright Kids family in September 2023. We operate here all year round from age birth to 11 years between 8.00 am and 6.00 pm 51 weeks of the year, excepting training days and Bank holidays. For babies, nursery & pre-school time can be booked as sessions or by the full day. Breakfast, hot meals, tea and snacks are available for all children
Babies (birth – 2 years) have their own room, separate from the nursery but with connecting doors, a tranquil though well supervised sleep room, a milk kitchen linked to the main kitchen, laundry and their own secure but easy access outside play space.
Nursery & Pre-school (2 – 5 years) we provide a developmentally appropriate learning environment both indoors and out working within the Early Years Foundation Stage Framework. Children are able to flow into the fenced playground at the front of the building from their own side door. This area has a digging space and mud kitchen with fixed play equipment surrounded by safety surface and a shed to store outside toys. There is also a separate growing/sensory garden to the front of the building.
Out of School Club have their own dedicated space and operates for afternoon sessions during term-time until 6.00 pm and all day in the School Holidays. Children are escorted from the school by our staff unless other special arrangements have been made and we are also able to use the outside play facilities at the school. A Holiday Club will operates at all other times apart from the week between and including Christmas and New Year as well as all other Bank holidays.
We have our own Forest School Leader and aim to extend this area of earning for the children so we will educate the children about our natural world.

We will be working towards achieving Millies Mark, the industry standard for First Aid competence at our Lower Quinton nursery:
The Lower Quinton Nursery offers you as a busy parent:
Flexible ongoing childcare 51 weeks of the year from 8.0am until 6pm – we also offer After School & Holiday Clubs as well as Teacher Contracts offering shorter weeks.
Wraparound Care for pre-school children is also available
Peace of mind knowing your child is in a quality setting being looked after by qualified staff
A range of practical clothing & accessories
Nutritional hot lunches served from 5* rated kitchens
The road at the side of the nursery allows for the safe drop-off and collection of your child
We willbe creating our own video for Bright Kids Lower Quinton, here you can get a feel for one of our Other Warwickshire Nurseries.
The Lower Quinton Nursery is run by qualified, experienced staff who provide quality childcare and pre-school education from 8:00am – 6:00pm. Also part-time hours can be arranged where required.
Indoor play space is provided for your child in specially created age groups. Activities are planned to suit their developmental and also learning needs.
Your child will receive age appropriate childcare in small groups:
Find out about 2 year funded places and 3 & 4 yr funded education.
We are Ofsted registered, and are no awaiting our first inspection. However, we have taken over the staff team from Quinton Cygnets and at their last inspection in June 2022 their Ofsted Report said…
Overall the quality of the provision is GOOD.

Children at this setting are happy and settled. They are greeted by friendly, smiley staff when they arrive. Children eagerly explore the different areas available to them and show excitement by telling adults in the room what they are doing. They become engrossed in a story and are confident to move across the room looking for toys that link to the story. Communication is strong and children talk to each other with kindness and care. All children are confident and are eager to share their experiences with their key person. They also benefit from a healthy diet, and talk with the adults about their green apples and crunchy bread sticks during snacktime.
Visits are welcome at any time except during our busy lunchtime period of 12:00 – 2:00pm when they would need to be by appointment only.
We have waiting lists for many age groups so booking early is always advantageous.
To arrange a visit please call our Deputy Manager Sam on 01789 721161.
For more information see our FAQs or click here to contact us. Check out what independent reviewers say about other nurseries and we will be adding our Lower Quinton Nursery reviews soon.

Please note: All recommendations listed have been submitted through the independent website daynurseries.co.uk and are subject to the daynurseries.co.uk terms and conditions.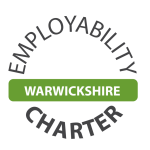 Lower Quinton| Upper Quinton| Meon Vale | Long Marston | Broad Marston | Pebworth | Ullington | Honeybourne | Mickleton | Whitchurch | Welford on Avon | Stratfor on Avon | Clifford Chambers | Broadway | Weston Subedge| Warwickshire