At Bright Kids we are proud of our Ofsted Reports results. We achieved an OUTSTANDING at our Wigwam setting in January 2015. Bright Kids achieved another OUTSTANDING at our Northfield nursery in January 2018. We have achieved GOOD in all other nurseries during 2017. You can access the inspection reports by clicking on the relevant link below.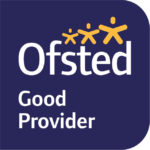 We believe our success is down to the unique facilities, flexible service. This as well as our dedicated staff teams, whose skills and experience ensure we offer the highest level of care.
As part of our on-going commitment to outstanding childcare we ensure that all our staff have in-depth knowledge as well as understanding. We gain this through continuing professional development and also higher-level qualification training. We know that this focus on training as well as development has had a positive impact of the quality of childcare we provide and our Ofsted reports.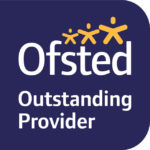 As Early Years specialists we have tailored our services within the 4 broad age categories: Babies, Toddlers, Pre-School and Out of School. We plan an individualised programme of activities for your child in order to promote learning. We achieve this in a fun, interesting and motivating way. Bright Kids use the Early Years Foundation Stage of the National Curriculum, which is regulated by Ofsted, as a guide.
Ofsted Reports