At Bright Kids we work hard to provide the best possible childcare for you and are proud to be recognised for this via our various accreditations and awards. Below are some of the many successes and independent verification that we have received: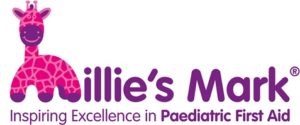 Millie's Mark
The new gold standard for excellence in First Aid has been awarded to our Northfield Nursery in April 2017. Our other nurseries will be undertaking this accreditation during the next 12 months.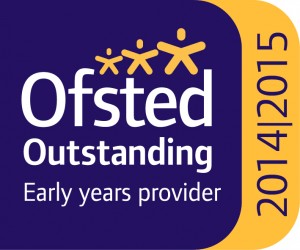 Regulated by Ofsted
Rated Outstanding at our Wigwam Out of School Club in January 2015 under the new Framework and 2013 Evaluation Schedule.
See our individual Ofsted reports.
Quality Matters Accredited
This is a quality assurance scheme for nurseries and after school care. The scrutiniser report said… "Bright Kids Nursery offers a stimulating environment with a variety of challenging and interesting experiences for the children who attend…"
Winners of…
Warwickshire Employer of Choice 2007. Commended in 2008
Warwickshire Medium Business Special Achievement Award Winners 2004
Warwickshire Small Business Employer of the year 2003
Warwickshire Childcare Employer of Choice Award winner 2002. Finalists in 2006 and 2007
Organised by Warwickshire County Council, recognised the employer who demonstrated most that they care for their employees by improving their work-life balance and applying best practice in equal opportunities. These awards ceased in 2009.
Birmingham & Solihull Best Business Award Winners 2004. Also… Highly Commended 2005 and 2006, 2007
Birmingham & Solihull Best Business Awards have consistently recognised our good practice with work-life balance.
Warwickshire Education Business Partnership
Certificate for recognition for the significant contribution that Bright Kids has made to local schools and colleges
Member of the Pre School Learning Alliance
The largest organisation representing pre-schools and nurseries in England. Keeping up-to-date with national and local developments
Children's University
Partner organisation in the Warwickshire Children's University programme, incorporating Kids College. Ensuring children are stimulated with new learning, accredited by Warwickshire Extended Learning. Building partnerships with other providers
Care in the Community
We try very hard to take an active part in contributing to the local community. We have an annual programme of fundraising with such events as: Comic Relief, Meningitis Trust, Barnados, Cystic Fibrosis, Jeans for Genes, and Action for Sick Children in need to name a few and also local fundraising. To date we have raised over £5000