Hello and welcome to Bright Kids. I am Lorraine Ashford the Deputy Nursery Manager here at the Crabbs Cross Nursery in Redditch.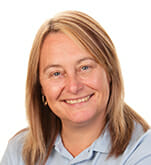 I have worked for Bright Kids for over 20 years now. I started work as a nursery assistant with a Childcare Diploma. I have progressed to become a Deputy/Manager holding a Level 5 in Management also level 4 in Early Years. Childcare has always been a passion and after having two children of my own I believe in allowing children to develop and learn to their highest potential.
I am also a Designated Senior Lead. I have seen lots of children flourish during their time at the setting and now some return with their own children.
For more information about Crabbs Cross Nursery, click here or call us direct on 01527 546028.