Hello and welcome to Bright Kids nursery Barley Lea. My name is Taylor-Lee Sketchley, I am the Deputy Manager here at the Barley Lea Nursery.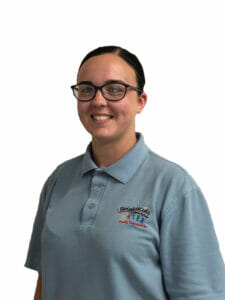 Hello, Welcome to Bright Kids Nursery, Barley Lea. I began my journey here at Bright Kids Barley Lea in October 2021 and have 6 years experience in total. I hold a level 3 qualification in Children's Learning and Development.
I started my career as a nursery apprentice, and through my passion, dedication and love for childcare and supporting children's learning and development, I quickly progressed into various leading and management roles, such as room leader of both a baby and preschool unit, Senior Nursery practitioner and now Deputy Manager. I thoroughly enjoy creating and enhancing learning environments for the children to grow, learn and explore in and love being a part of the progression and journey here at Barley Lea.
For more information about Barley Lea Nursery click here. Call us direct on 01789 766040.