Hello, I'm Michaela Bancroft, deputy manager here at Bright Kids Evesham.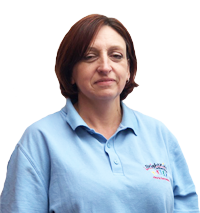 I have been a practitioner and in management of early years settings for over 25 years.
I am qualified in child development, child psychology and behaviour management strategies to level 5 and diploma.
My particular interests are in autism and well being with a firm belief that with individual attention to a child's (and staff's) needs everyone can reach their full potential.
For more information about Evesham Nursery click here. Call us direct on 01386 422414.